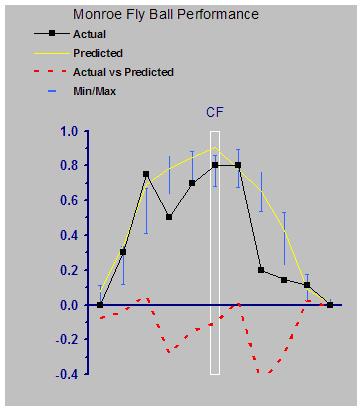 according to this chart...2.5 million seems just about right for Craig Monroe.
Craigger's had some some difficulty with money last off-season. He was caught on camera stealing a $30 belt from a store and was later arrested. Now, with the 2.5 million he'll be making he can afford some belts. 83,333 belts to be precise.
This signing is good, and most importantly avoided arbitration. Last year he was by far our most consistent outfielder, and he should only improve this season. Right now, he is our starting LF, but is able to play any position in the outfield and play it well. Last year he "belted" 20 Hr's and led the team in Rbi's, and with a set position on the team these numbers should only improve.
Oh, and right now there is only 7 days until pitchers and catchers report and only 54 days until Opening Day. I am giddy with excitement.